Engineers and other technicians deployed for post-earthquake reconstruction in 32 districts have resigned en masse on the fourth anniversary of Gorkha Earthquake on Thursday saying the government ignored their demands.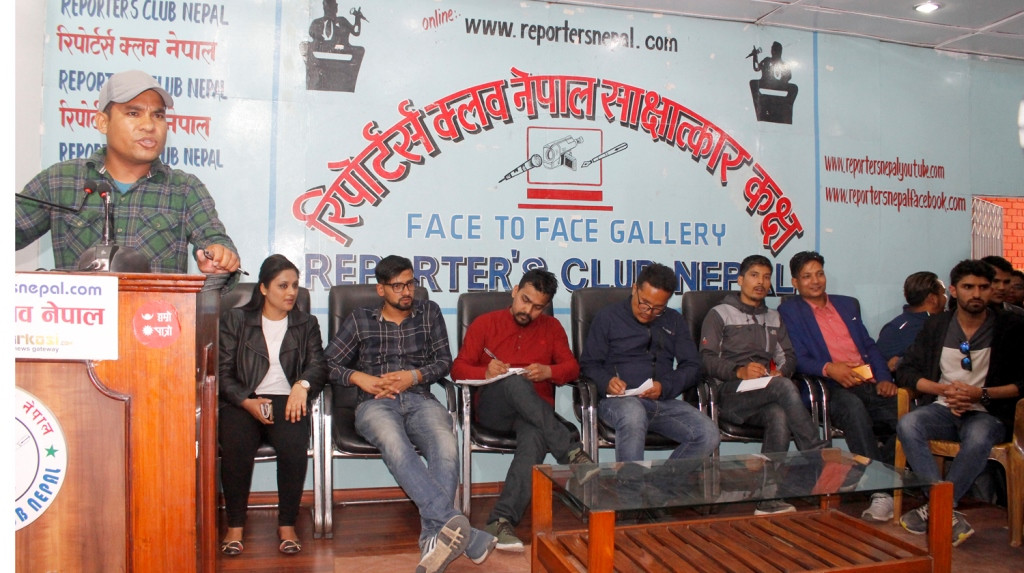 Organizing a press conference in Kathmandu on Thursday, the engineers resigned en masse saying the government did not resume the stopped incentive payment they were getting for two years.
The 2,700 engineers and technicians deployed for reconstruction in 32 districts have been forced to resign as the government did not fulfill our demands even in nine months, chairman of the committee to safeguard benefits of technicians with the National Reconstruction Authority (NRA) Avinash Amar said during the press conference.
The engineers were protesting since the start of March demanding resumption of stopped incentives, security guarantee among others. The engineers have said they will return to work if the government addresses their demands.
They pointed that their appointment letter mentions they will be given incentives and other perks and benefits including accident insurance. They were denied the perks and benefits since the start of the current fiscal year and were paid only the monthly salary.
Engineers are paid a monthly salary of Rs 30,000 and sub-engineers Rs 23,500. The government had paid up to 75 percent of salary in incentives to the technicians deployed for reconstruction depending upon the geography of the place and progress in work.
Approval of reconstructed houses will be stopped while victims will not get the remaining installments of government grant in lack of approval of the houses after resignation of the engineers.